Web Development Services
At Shaurat, we offer top-notch web development services that empower businesses to establish a robust online presence, drive engagement, and achieve their digital goals. Our experienced team of web developers creates innovative, scalable, and user-friendly websites tailored to your unique needs.
Website Designing
Our talented team of designers goes above and beyond to create visually stunning and highly functional web designs. We understand that your website is often the first point of contact for potential customers. Therefore, we meticulously craft designs that not only reflect your brand identity but also tell your unique story. Our goal is to create an immersive online experience that engages your target audience, leaving a memorable impression. From the layout to the color scheme, we pay attention to every detail to ensure that your website captures the essence of your brand and captivates visitors.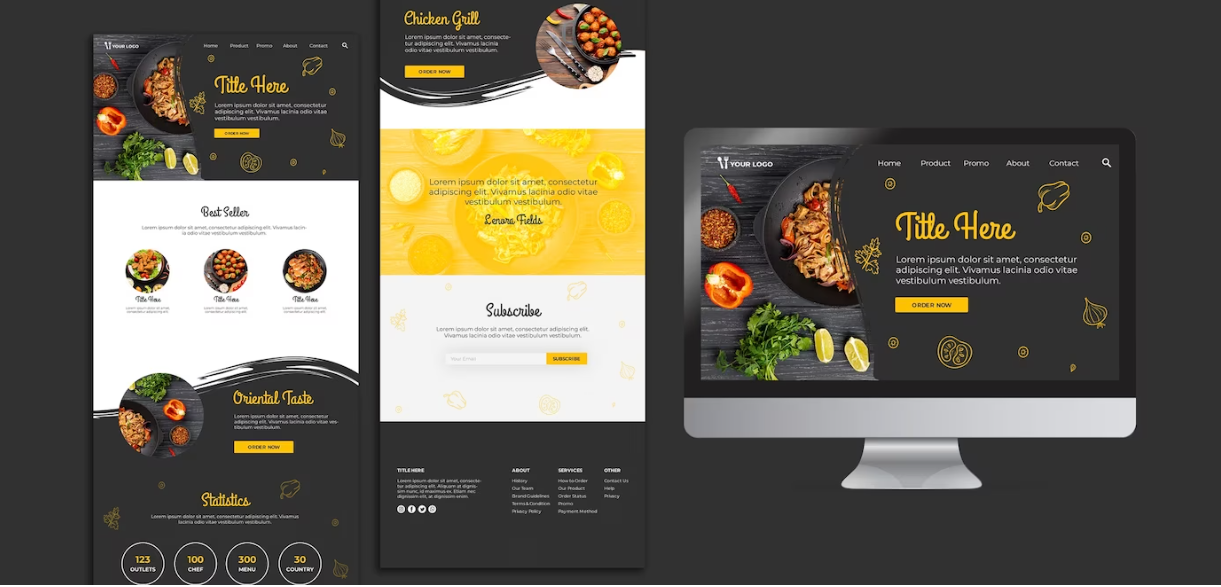 E-Commerce Development
Our expertise in E-Commerce Development is unmatched. We specialize in creating dynamic e-commerce platforms that empower your business to thrive in the digital marketplace. Our solutions are tailored to your specific needs, whether you are a small boutique or a large-scale retailer. We go the extra mile to provide a seamless online shopping experience for your customers. Our e-commerce platforms feature user-friendly shopping carts, secure and efficient payment gateways, and robust inventory management. We focus on optimizing the entire purchase journey, from product selection to checkout, to drive conversions and customer satisfaction.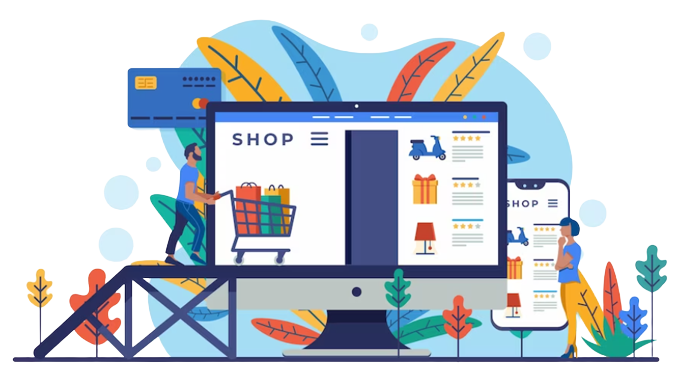 CMS Integration
Managing your website's content has never been easier. With our CMS Integration services, we can seamlessly incorporate popular content management systems such as WordPress, Joomla, or Drupal into your website. These systems offer you the power to take control of your web content effortlessly. Whether you want to update blog posts, add new products, or edit existing pages, our CMS integration ensures you can do so with ease. We'll provide training and support to ensure you are comfortable with the platform, enabling you to keep your website content fresh and relevant without the need for extensive technical knowledge.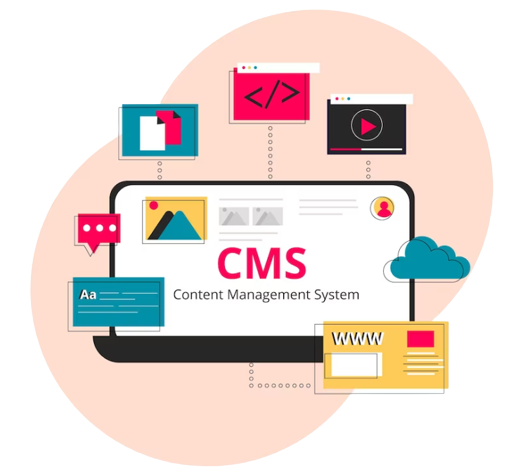 Web Application Development
Unlock the power of web applications with Shaurat. Our web application development services are designed to propel your business forward by automating processes, streamlining operations, and enhancing user experiences. We understand that every business is unique, and we work closely with you to develop custom web applications tailored to your specific needs. Whether you need a customer portal, a data management system, or a dynamic web-based tool, our team of experienced developers will create a solution that not only meets your requirements but also improves efficiency, productivity, and user satisfaction. With our web applications, you can take your online presence to the next level.
Maintenance and Support
Our commitment to your website doesn't conclude at the moment it goes live. We are dedicated to providing ongoing support, updates, and maintenance to ensure that your website runs smoothly and stays up to date with the latest technologies and security measures. Our maintenance and support services cover a wide range of tasks, including regular updates to keep your site secure and bug-free, content updates to reflect your evolving business needs, and technical assistance to address any issues that may arise. With Shaurat, you can trust that your website will continue to deliver outstanding performance and remain a reliable asset for your business. We're here to support you every step of the way.
Why Choose Us?
1. Custom Web Solutions
We don't believe in one-size-fits-all. Our web development services are tailored to your specific requirements, ensuring a unique and compelling online presence that sets you apart from the competition.
2. Cutting-Edge Technologies
We stay up-to-date with the latest web development technologies and trends. From responsive design to interactive web applications, we leverage the best tools to deliver outstanding results.
3. User-Centric Design
User experience is at the forefront of our design philosophy. We create websites that are intuitive, easy to navigate, and visually appealing, ensuring your visitors stay engaged.
4. Scalability
Our websites are built to grow with your business. We design with scalability in mind, so your website can handle increased traffic and new features as your business expands.
5. Scalability
Our websites are built to grow with your business. We design with scalability in mind, so your website can handle increased traffic and new features as your business expands.
6. SEO Optimization
We incorporate best SEO practices into our web development process, making sure your website ranks well on search engines and attracts organic traffic.
7. Mobile Responsiveness
With the rise in mobile internet usage, all our websites are fully responsive. They adapt seamlessly to various devices and screen sizes, providing a consistent user experience.
8. Security
Your website's security is a top priority. We implement robust security measures to protect your data and your users, giving you peace of mind.
Let's Get Started
Ready to elevate your online presence and achieve your digital goals? Contact Shaurat today to discuss your web development needs. We'd love to be your partner in creating a web solution that drives success.